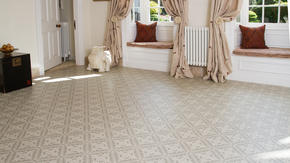 KEY FEATURES

Affordable and hard-working home flooring in inspirational and stylish tile designs.
Tough, practical and hygienic
15 year guarantee
A high-quality collection of traditional and contemporary tile designs for the inspirational home. Tough, practical and hygienic, the Elite Tiles collection is resistant to scuffs and scratches giving you a long-lasting surface which is not only water resistant, but also easy to clean.
TECHNICAL AND ENVIRONMENTAL SPECIFICATIONS