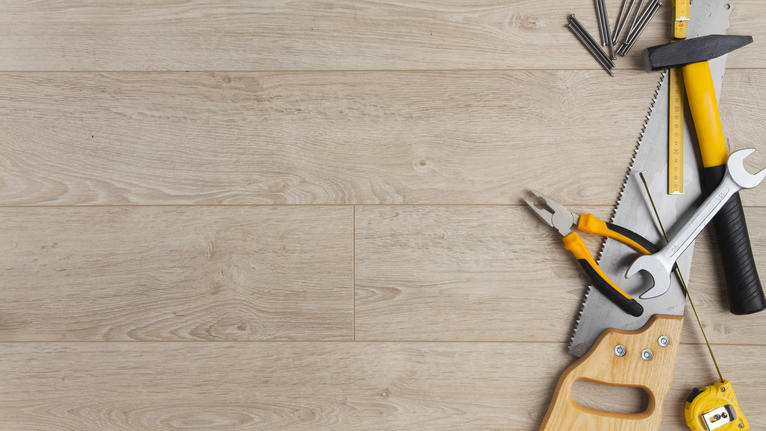 Choosing the right installation type
Whether you will install your own floor or want to save on installation costs, there are many easy options. Here is a glossary of the various installation solutions available on the market to help you make the right decision:
Loose-lay installation
Loose-lay flooring is a "floating" floor, meaning it does not need to be nailed or glued to the subfloor and can be installed over most existing floors if they are already flat and smooth. Otherwise a levelling compound should be used, or if the irregularities are small, a flooring underlay or product with textile backing. This installation method is ideal for small rooms such as bedrooms.
Click installation
A click installation system allows floor planks to be "clicked" together without the use of glue or nails to fasten the floor to the ground. It is also a "floating" installation. These floors are 20% faster to install than glue-down products. This installation method can be used everywhere in the house, and if used in a bathroom, please make sure that it is watertight.
Modular vinyl click installation
Engineered Wood click installation
Glue-down installation
Some rooms require floors that need to be glued down. For instance, you will achieve better rendering, durability and acoustics using a glue-down floor in a large area with a lot of activity such as a living room or a playroom. There are also easy-to-use solutions, such as sprayable glue or self-adhesive modular vinyl floors, that can make this installation method even faster.