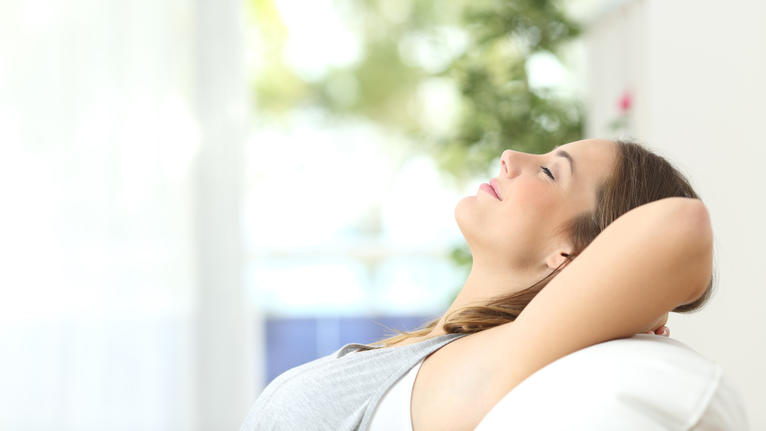 Healthy and comfortable home flooring
We spend 90% of our life indoors, it is therefore crucial that our home be a comfortable and safe place to enjoy every moment of life. But did you know that indoor air is 2 to 5 times more polluted than outdoor air and can contribute to the causes of asthma and allergies?
Maintaining good levels of indoor air quality can have a hugely beneficial effect on the well-being of people and the environment, which is why we use phthalate-free plasticisers and our products have best in class VOC emissions.
Phthalate-free technology
Phthalates, compounds used to make plastics more pliant, are often found in flooring. They are however classified by many countries as possible or probable carcinogens as well as endocrine disruptors.
At Tarkett we have chosen to remove phthalates from our new vinyl flooring. The plasticisers we select have been approved for contact with food containers and are also used for toys intended to be placed in the mouth by children.
Low VOC emissions
Tarkett has also set the highest industry standards by eco-designing all our products to have low or extremely low volatile organic compound (VOC) emissions. In particular, our vinyl flooring collections have VOC emission levels that are at least ten times lower than the strictest standards in Europe, thus contributing to better indoor air quality.
In addition to these technical innovations, our floors are easy to clean and maintain, removing the need for toxic cleaning products such as strippers, wax or polish.
Visit our Sustainability page to learn more about our commitments to developing innovative flooring solutions that enhance well-being and respect the environment.