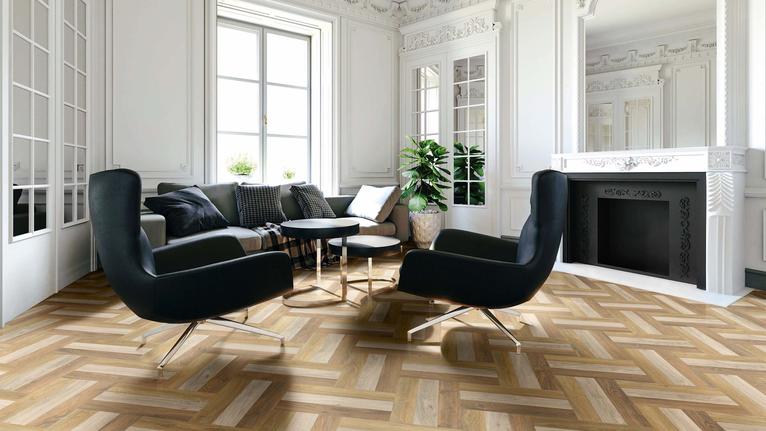 An inspired step beyond nature
Nature is a wonderful thing and there is no doubt that natural furnishings and accessories can be highly desirable for an interior scheme. However sometimes practicality demands 'an inspired step beyond nature' - especially in today's world.
Inspiration is a new collection by Tarkett, the global flooring experts who deliver 1.3 million square metres of flooring every single day.
A robust, glue-down luxury tile specifically designed for the UK, inspiration offers a range of natural flooring looks combined with a tough, strong and long lasting surface finish.
Each colour in the Inspiration collection is available in two formats; the first is the 'usual' plank or tile size for the chosen design, whilst the second offers a smaller option which is used to create more intricate patterns and design...
                         ... so let's be inspired...
OAK
Everyone loves the way Oak looks on the floor, and so we have selected three, distinctly individual looking, Oak styles to suit any interior scheme.
Each of these shades is available in full size standard plank: 20cm wide by 122cm long which can be used for a classic look, or in a 'mini-plank' 10cm wide by 50cm long for more decorative effects.
STONE
Ceramic floor styles have always been desirable for many types of interior design scheme.
Our rock design is a subtle take on a contemporary limestone effect, offered in both a traditional 50cm by 50cm square tile and now in the smaller 10 x 50cm 'slim tile'.
BEVELS
All size planks and tiles (50 x 50cm / 20 x 122cm / 10 x 50cm) feature a 4 sided mini bevel. This enhances the depth of the natural look.